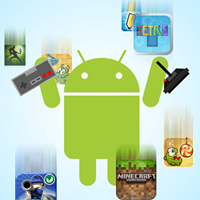 Changing of Android IMEI has been around for quiet some time now and yes, i just change the IMEI of one of my android phone which enables me to spend less on data bundles. And in this article i'll be showing you how i changed my Android IMEI number to Blackberry (BB) IMEI. This is only for MTK Device only, if your device is not using the MTK Chips, this is not for you. To know if your device is an MTK device, head to play store, search and download CPU-Z. After installation, launch the application and you will see all your phones and hardware components models. You will see about 5 menu buttons at the top; SOC (System on Chips), System, Battery, Sensors and About menus. On the other hand , you will see the chip and modelSOC menu of your device boldly written at the top portion of your screen. On the other way round you can also navigate to the system menu to see the hardware component. The models for MTK devices always start with Mt prefix, while that of Spreadtrum often start with SPD or SC.
Disclaimer: Changing of IMEI is illegal in some countries, and I will not be held responsible for any consequences that befall the changer. You bear FULL consequences for whatever that might occur after the IMEI number of your device. Remember to write down your original IMEI number and keep it safe in case anything goes wrong, then revert using same procedures for changing.
Things to Note:
1.
Your device MUST be rooted, learn how to root android device
Here
.
2.
Download Mobile Uncle MTK Tool from PlayStore
3.
Your device MUST be using the MTK chipset, Now if you have gotten all these, let's move on.
Changing Android IMEI to Blackberry IMEI
1.
Open Mobile Uncle, click on »
Engineer Mode
»
Engineer Mode (MTK)
2.
Swipe left to
Connectivity
» click on
CDS Information
»
Radio Information
Now depending on your device, if your device is a dual sim phone, you can choose which sim you want to change its IMEI number. If it's the sim 1 choose "Phone 1", sim 2 choose "Phone 2". After clicking on the phone you want to change its IMEI number, Here you can see a command line with "AT+", click on it to begin editing it. Now just add this command to it.
For Phone 1:
"AT+EGMR=1,7,"YOUR NEW IMEI NO"
For Phone 2:
"AT+EGMR=1,10,"YOUR NEW IMEI NO"
Now press the "Send At Command". Reboot your phone and dial *#06# to check your IMEI number.
Frequently Asked Questions
Q: Can i subscribe for Glo BIS after changing IMEI?
Ans: Yes

Q: How can i subscribe for Glo BIS?
Ans: Send COMonth to 777 for 3GB at N1000/month

Q: Can i use other network like MTN BIS, Etisalat BIS, Airtel BIS on android now?
Ans: I'm not sure because i haven't tested it yet. There's no crime if you try it out.
How To Generate Blackberry IMEI Number For Your Android Phone
1.
Download This
IMEI Generator
to your PC
2.
Unrar the file, copy and paste the three
files.sys
inside
C:\Windows
3.
Run
GIPv4.1
as an Administrator to open
4.
Click on generate IMEI, copy down the blackberry IMEI you see (The PINs are of no use).
Thats all for all MTK Devices.

Thank's for reading my article
HOW TO CHANGE ANDROID IMEI NUMBER (MTK Device Only)
Last updated on: 2016-08-13
Tags:
Android
,
bis
,
BlackBerry
,
glo
,
imei
,
mobile uncle
,
mtk

4
Rate up

Star
Share: