HTML.com has 100,000s of words of free tutorials and references for beginners & experienced web developers alike
---
Monetize your website traffic
---

Cool Text: Logo and Graphics Generator
---
Free Scripts at FreehostedScripts
---
Free JavaScripts
---

Comprehensive JavaScript tutorials and over 400+ free scripts.
---

Unlimited downloads, cheats, freebies!.
---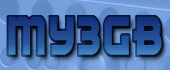 CREATE A FREE WEB SITE NOW!
---
Free PHP Scripts from the PHP Junkyard
---
Webmaster Tutorials!
---
Scripts.com™ - Get the best scripts NOW!
---

Exclusive Pinoy Chat, Mobile, and PC Community - Symbianize
---

Unlimited free hosting
---

Create your own professional looks WAP site
---

Make your WAP-site
---
Learn To Create Website
---

Visual mobile site building tool / wap creator!