Use WhatsApp Without Internet
Yes, you heard it correct. WhatsApp is free but it consumes a lot of data connection. So, it cost us in the other way but as the WhatsApp market base is approx 800 million, many companies are coming with innovative ideas to help WhatsApp users in minimize their overall cost to use WhatsApp.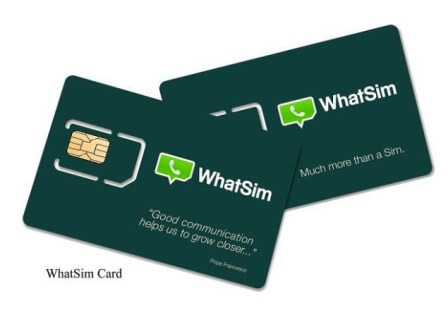 One powerful innovation is Whatsim which at very low cost, provides unlimited WhatsApp usage. So, you can send unlimited WhatsApp messages 24×7 without using any internet connection with this SIM. Even in India there are several telecom companies who come up with WhatsApp plans for mobile users to facilitate cheap data for WhatsApp users.
---
Disclaimer: These were all the WhatsApp Tips, Tricks, Tweaks, Hacks and Secrets that we have found till now. If you know any other interesting trick, please share it in the comments section below. All the WhatsApp Tips and Tricks we are providing through this article are for educational purpose only. Neither we nor WhatsApp (or any other app/service) will be responsible for any inappropriate use of these tricks.
If you're planning to become one of the smartest WhatsApp users, you can achieve that by learning all the tricks provided here in detail.
Whenever you feel like going back to Table of Contents just click on the Table of Contents link provided below each trick. Do share this article if you find it helpful. Thanks